TOYOTA 8 SERIES 1.0 TO 3.5 TON ENGINE POWERED FORKLIFT
The 8-Series forklift features major enhancements that improve every aspect of lift truck operation. The exclusive System of Active Stability™ (SAS) electronically monitors and controls the lift truck's operations to help reduce the risk of tipovers. Innovative ergonomic design improves operator comfort, performance and productivity.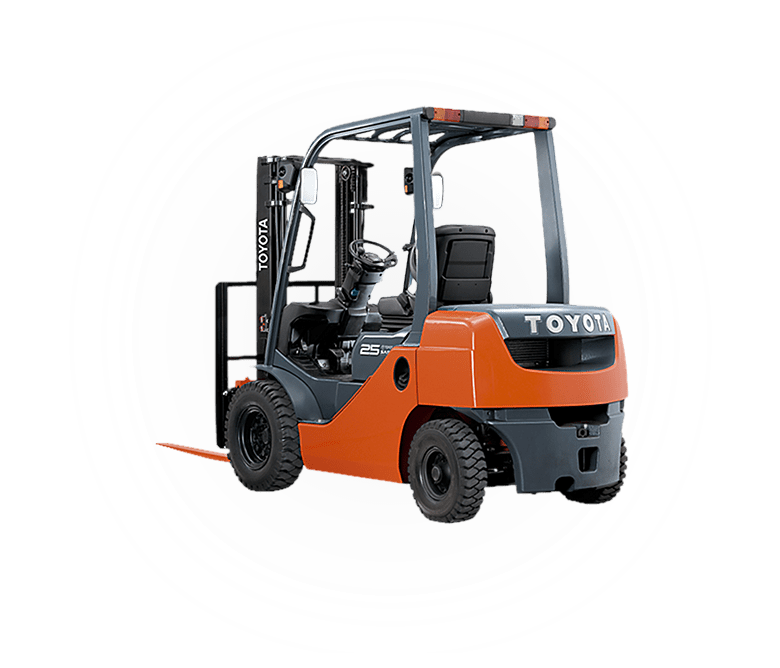 TOYOTA 8-SERIES 4.0 TO 8.0 TON ENGINE POWERED FORKLIFT
If productivity is a requirement, then this 8-series has it all! The capacity and power you need for your heavy-duty jobs. The Toyota ergonomics and comfort your operators want. And our customer field testing during development produces those subtle Toyota refinements such as ease of service and dependability that make it even better value.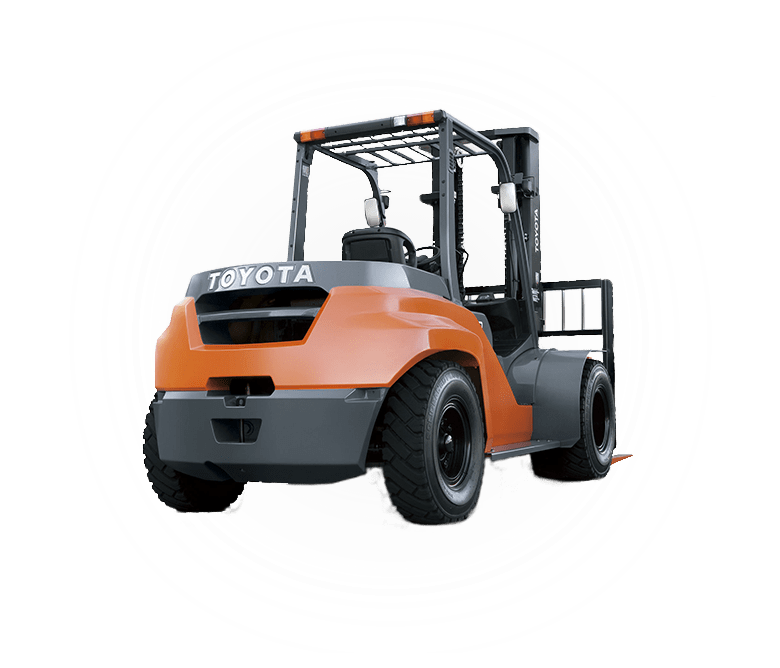 Toyota 8 Series 10 to 16 Ton Engine Powered Forklift
The high-tonnage Toyota counterbalanced trucks are equipped with a durable chassis and powerful Toyota engines for maximum performance, with a rugged design and heavy-duty components, combined with its exceptional levels of operability, operator comfort and ease of service, help make this workhorse the model of enduring productivity.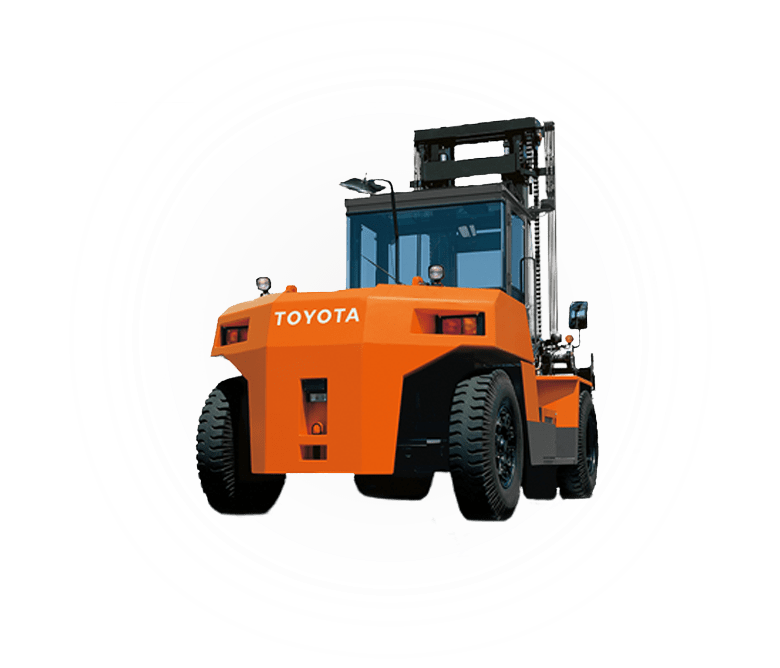 Toyota 16 to 24 Ton Engine Powered Forklift
Internal combustion large counterbalanced lift trucks meet the needs of harbor, stone material and lumber loading and unloading applications. Their sturdy, powerful lifting capability makes operation with heavy loads safe and productive.