TOYOTA 8 SERIES 1.5 TO 3.5 TON BATTERY POWERED FORKLIFT (4 Wheeler)
The 8-Series forklift features major enhancements that improve every aspect of lift truck operation. The exclusive System of Active Stability™ (SAS) electronically monitors and controls the lift truck's operations to help reduce the risk of tipovers. Innovative ergonomic design improves operator comfort, performance and productivity.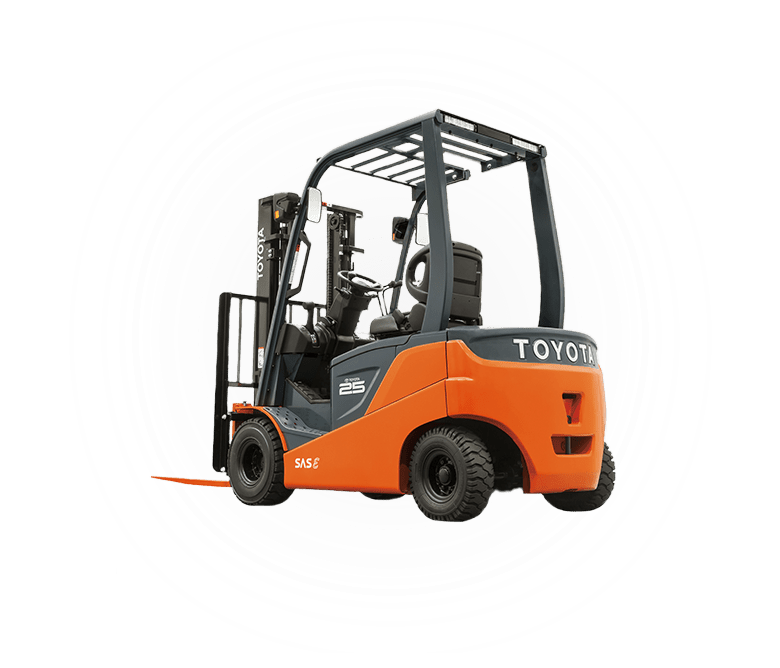 TOYOTA 8-SERIES 1 TO 2.0 TON BATTERY POWERED FORKLIFT (3 Wheeler)
If productivity is a requirement, then this 8-series has it all! The capacity and power you need for your heavy-duty jobs. The Toyota ergonomics and comfort your operators want. And our customer field testing during development produces those subtle Toyota refinements such as ease of service and dependability that make it even better value.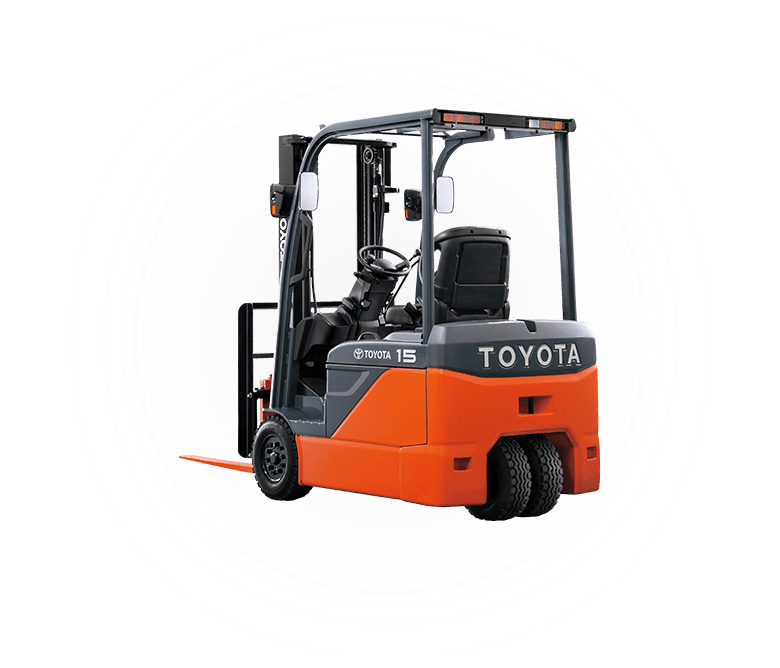 Toyota Traigo80 6 - 8 tonnes heavy duty electric forklift
This 80-volt counterbalanced truck is perfect for indoor stacking and transport thanks to its high manoeuvrability, strong lifting force and its outstanding driving performance. It is also designed for tough outdoor working conditions, offering a clean and silent solution for heavy-duty load handling. All Traigo80 electric trucks are standard equipped with Toyota's unique System of Active Stability (SAS) ensuring excellent forklift stability by protecting the operator and load when driving, turning, and lifting. SAS provides advanced technology increasing safety and improving productivity.