Internal Training Circuit
Our Indoor Training circuit is designed to allow the handling and manoeuvring of equipment within a confined space. This provides an environment that is similar to the industrial operational aspect of the various racking systems.
External Training Circuit
The Outdoor Training facilities are available and equipped with the various material handling equipment for the trainee's practices as well as enhancing their skills. Assessments on the operators' safety skills and competencies are also provided by our own UMW experienced trainers.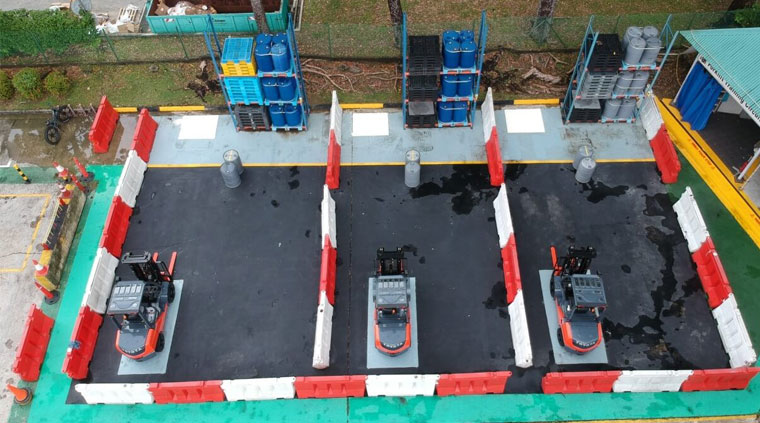 Onsite Company Training
The site training are conducted on customer's request at their premises and prior assessment on the suitability of the site is also carried out.